Wild West Brewfest 2017
Saturday
May 6, 2017 – 3:00 PM - 9:00 PM
5000 Katy Mills Circle
Katy, TX 77494 Map
More Info
Awarded the #1 Brewfest in the Country TWO YEARS IN A ROW by BeerYeti.com
Annual Craft beer tasting event sponsored by the Rotary Club of Katy TX
Benefiting many Katy and surrounding area non-profits - staffed by 100% volunteers, and we give back 100% of the net profits!
Only one of its kind in Katy, TX - and one of the largest in the country!
Over 175 Specialty Craft Brewers
Over 600 individualized beers!
Multiple bands to keep you entertained during the day!
VIP ticket holders get in at 2 pm
General Admission opens at 3 PM
Launch Party will be held May 5, 2017, 7-10pm - get a combo ticket for the best deal and stay at one of the hotels for ease of access! Special rates for WWBF patrons. Why drive when you can WALK!
Location = Katy Mills Mall- over 130,000 square feet of beer and fun!
Hop House over 11,000 square feet of climate controlled shear beer nirvana!
Limited ticket sales - GET YOUR TICKETS TODAY!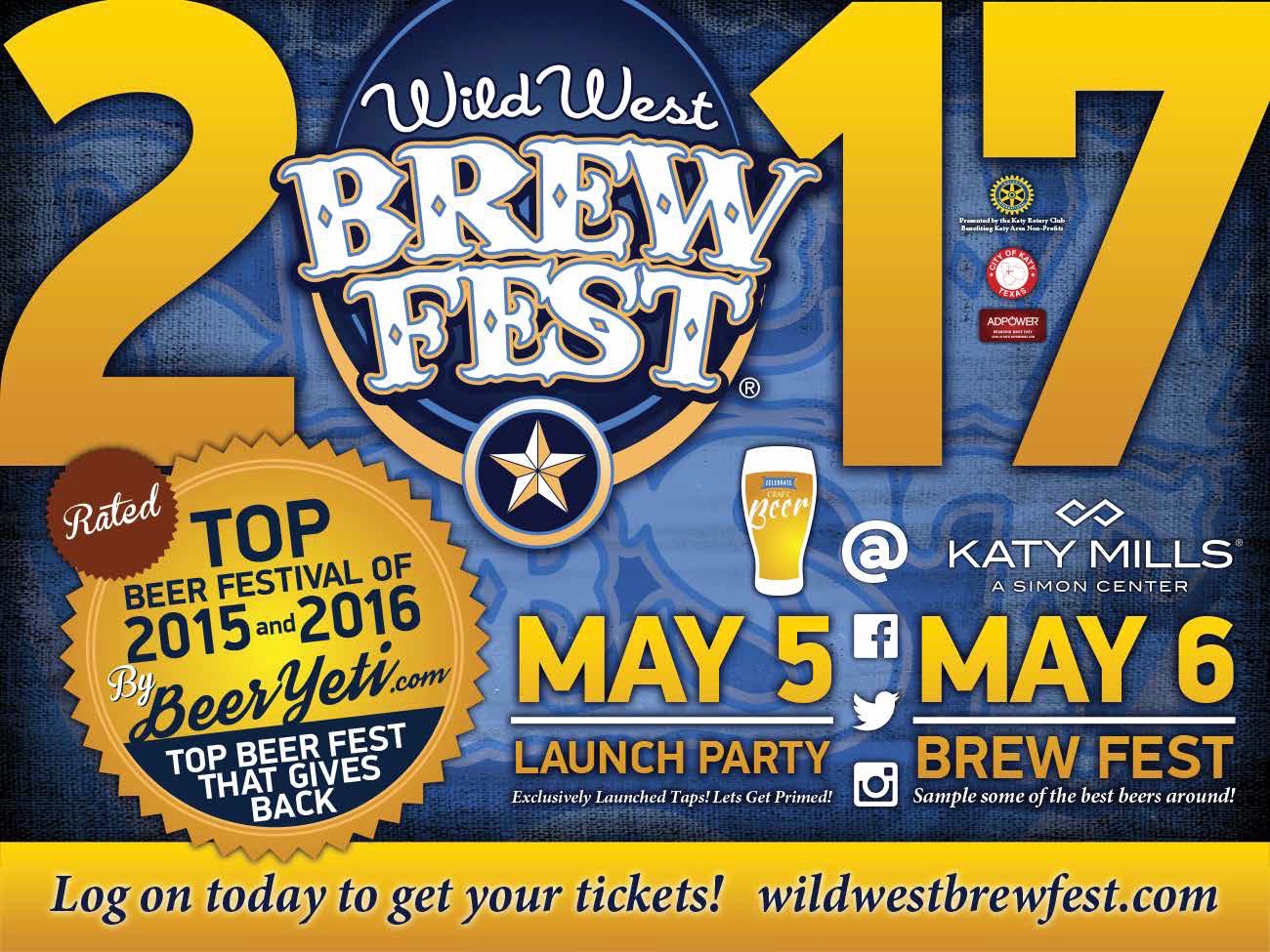 Bring These Top Artists To Your City
Demand it! ®
and Never Miss a Show Again!
Powered by Eventful, a CBS Local Digital Media Business